Introduction
This comprehensive guide is designed to walk you through the process of purchasing a domain name from our platform. Whether you're an experienced developer or taking your first steps in the digital world, this guide is crafted to be easily understandable and is fully optimized for search engines.
Table of Contents
Searching for Your Desired Domain Name
Reviewing Your Selection and Add-Ons
Proceeding to Checkout
Applying Discount Codes
Finalizing the Checkout Process
Choosing a Payment Method
---
Opening the ElySpace Website
Step 1: Launch your preferred web browser and navigate to ElySpace.com. Once the homepage loads, locate the menu bar at the top of the page and click on the "Domain" option.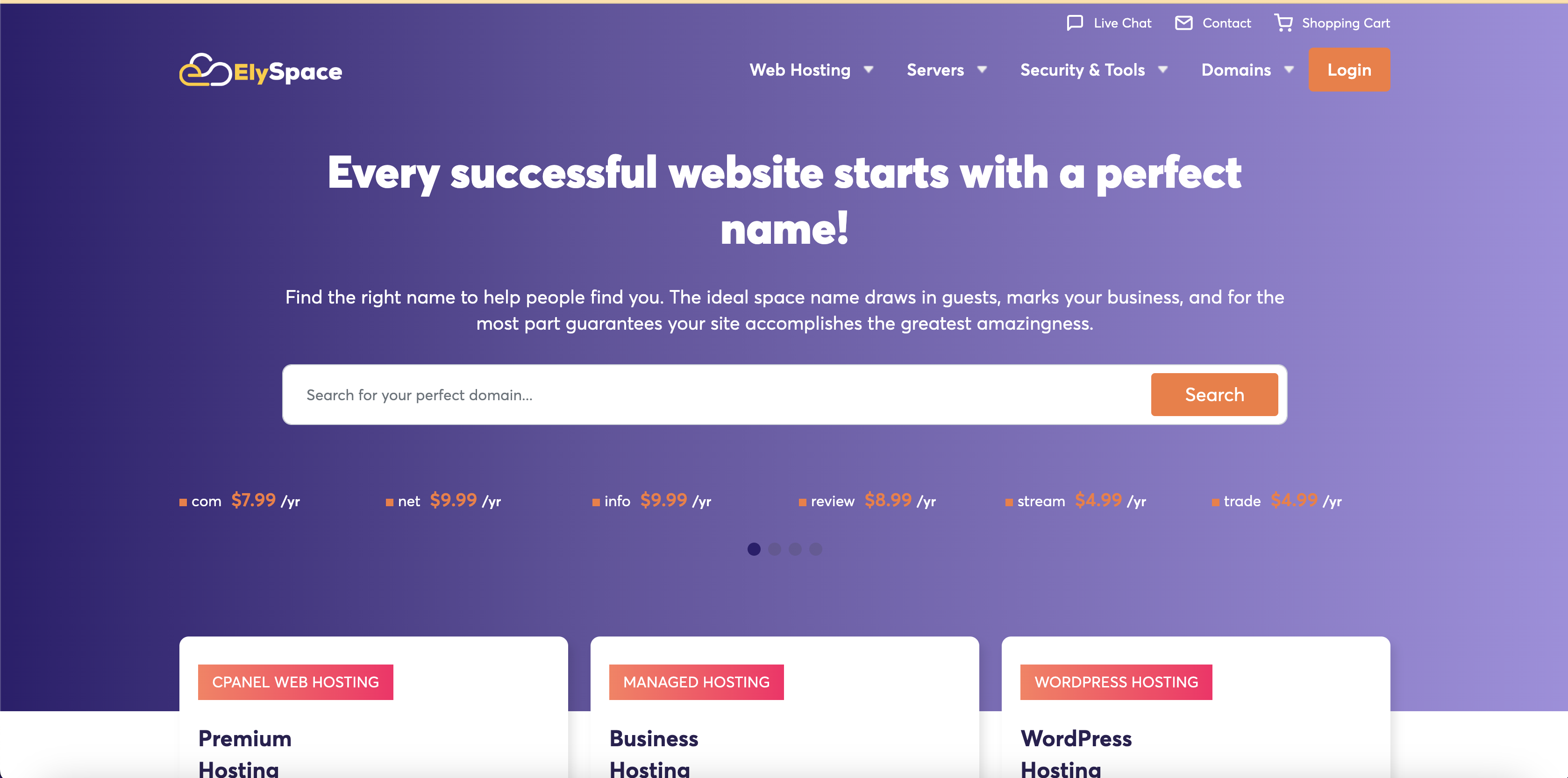 ---
Searching for Your Desired Domain Name
Step 2: You'll now be directed to the domain search page. Here, you'll find a search box where you can type in the domain name you wish to register. After entering your desired domain name, click on the "Check" button to verify its availability.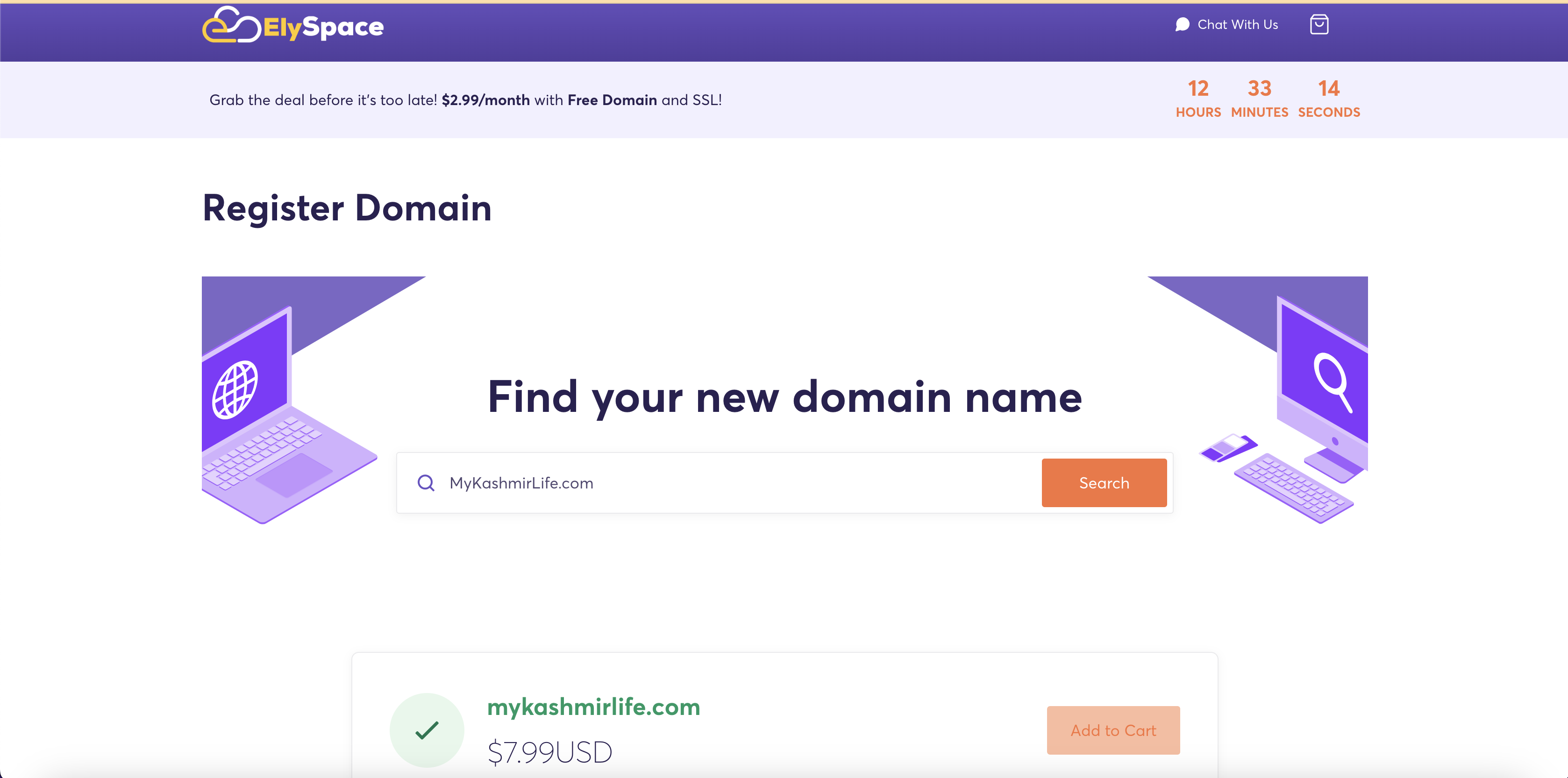 ---
Reviewing Your Selection and Add-Ons
Step 4: After confirming the availability of your chosen domain name, you'll be taken to the checkout page. Here, you can review your domain name selection and explore additional add-ons such as hosting packages. If you're interested in purchasing hosting services from ElySpace.com, click on the "Add Hosting" option. If not, you can proceed by setting your nameservers, which by default are ns1.elyspace.com and ns2.elyspace.com.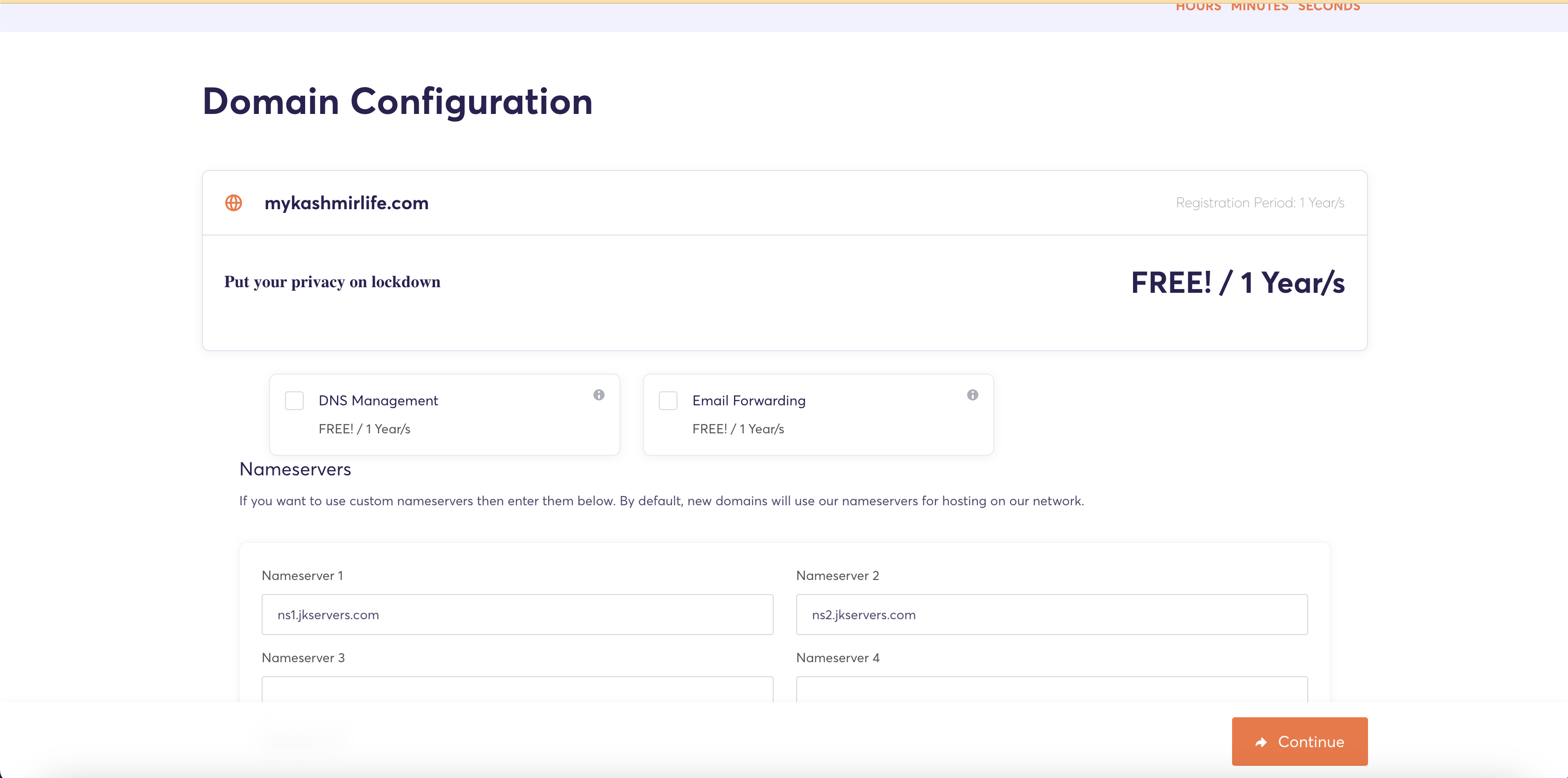 ---
Proceeding to Checkout
Step 5: Once you've reviewed your selections and add-ons, click on the "Continue" button to proceed to the next stage of the checkout process.


---
Applying Discount Codes
Step 6: If you have a discount coupon code, this is the time to use it. Enter the code in the designated field and click "Apply" to avail the discount on your domain name or other services.



---
Finalizing the Checkout Process
Step 7: You'll now be prompted to enter your personal details and billing information. Make sure to fill in all the required fields accurately to avoid any issues during the checkout process. but we have already login with an account here and proceeded to directly on payment method.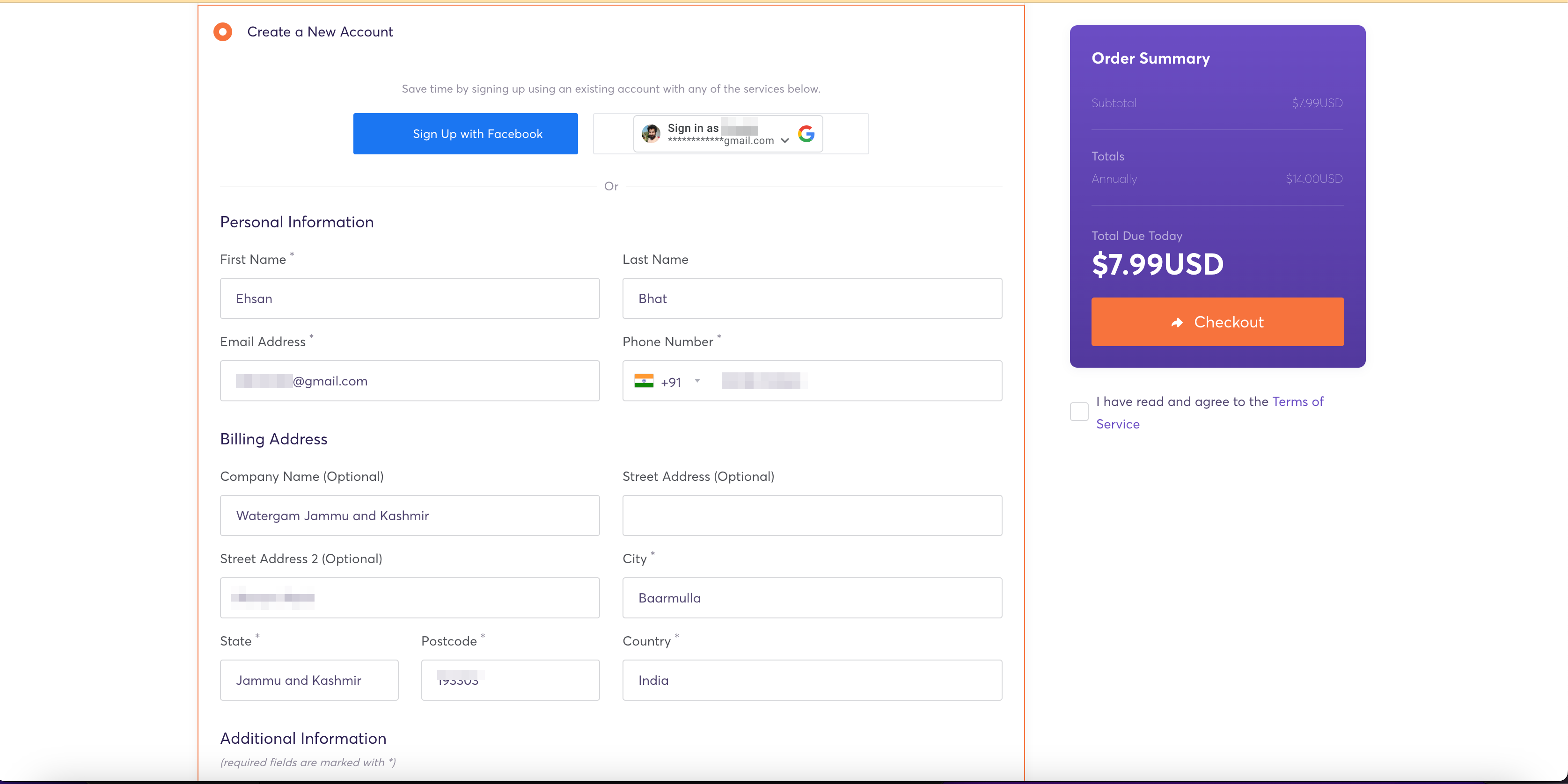 ---
Choosing a Payment Method
Step 8: Next, you'll be asked to select your preferred method of payment. If you're residing in India, you can choose from options like Debit Card, E-banking (wallet), or Paytm. For customers living outside India, PayPal is available, and you can also use your credit/debit card through the PayPal gateway.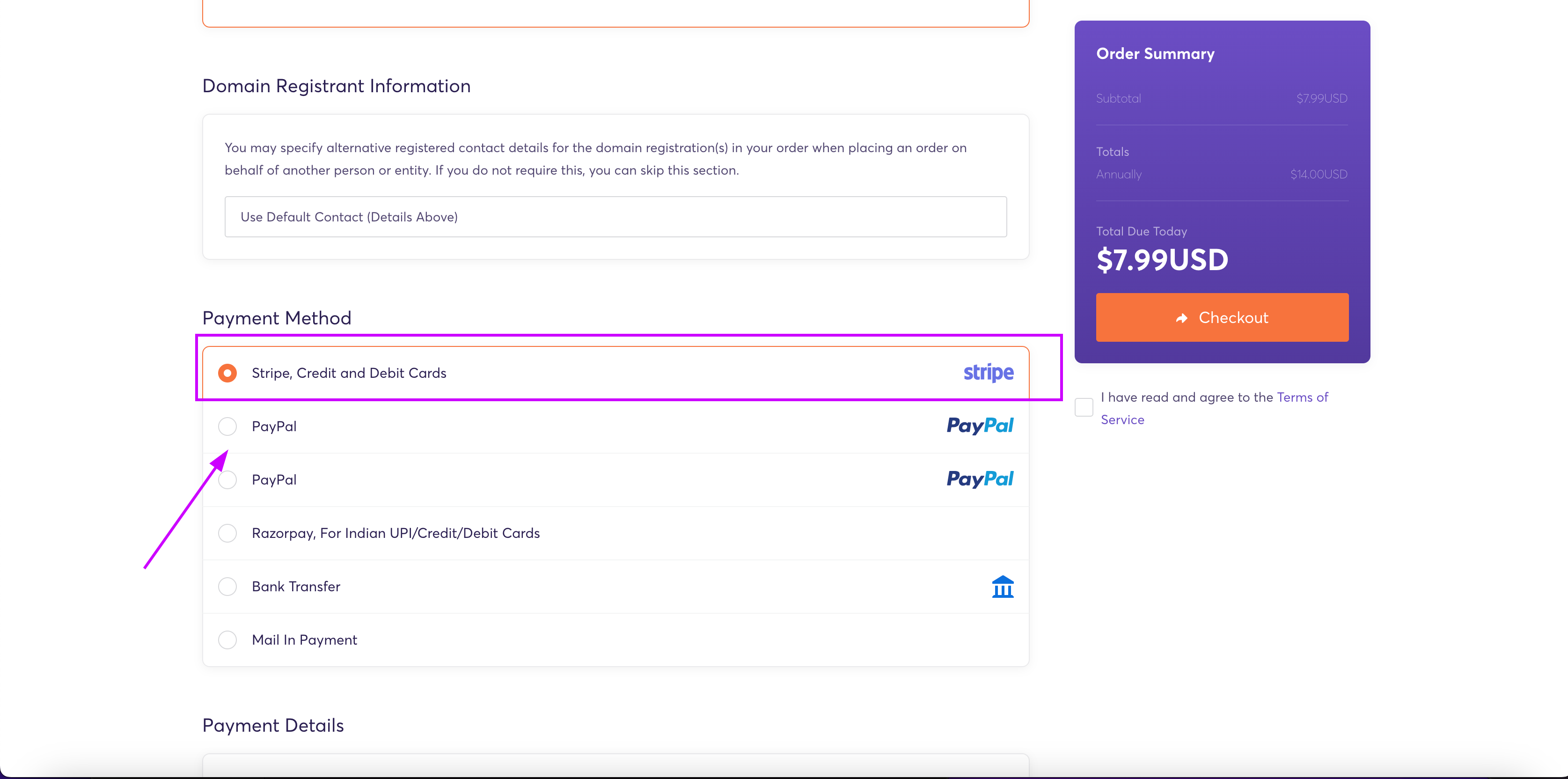 ---
Completing Your Order
Step 9: After selecting your payment method, click on the "Complete Order" button to finalize your purchase. Congratulations, you've successfully registered a domain name with ElySpace.com!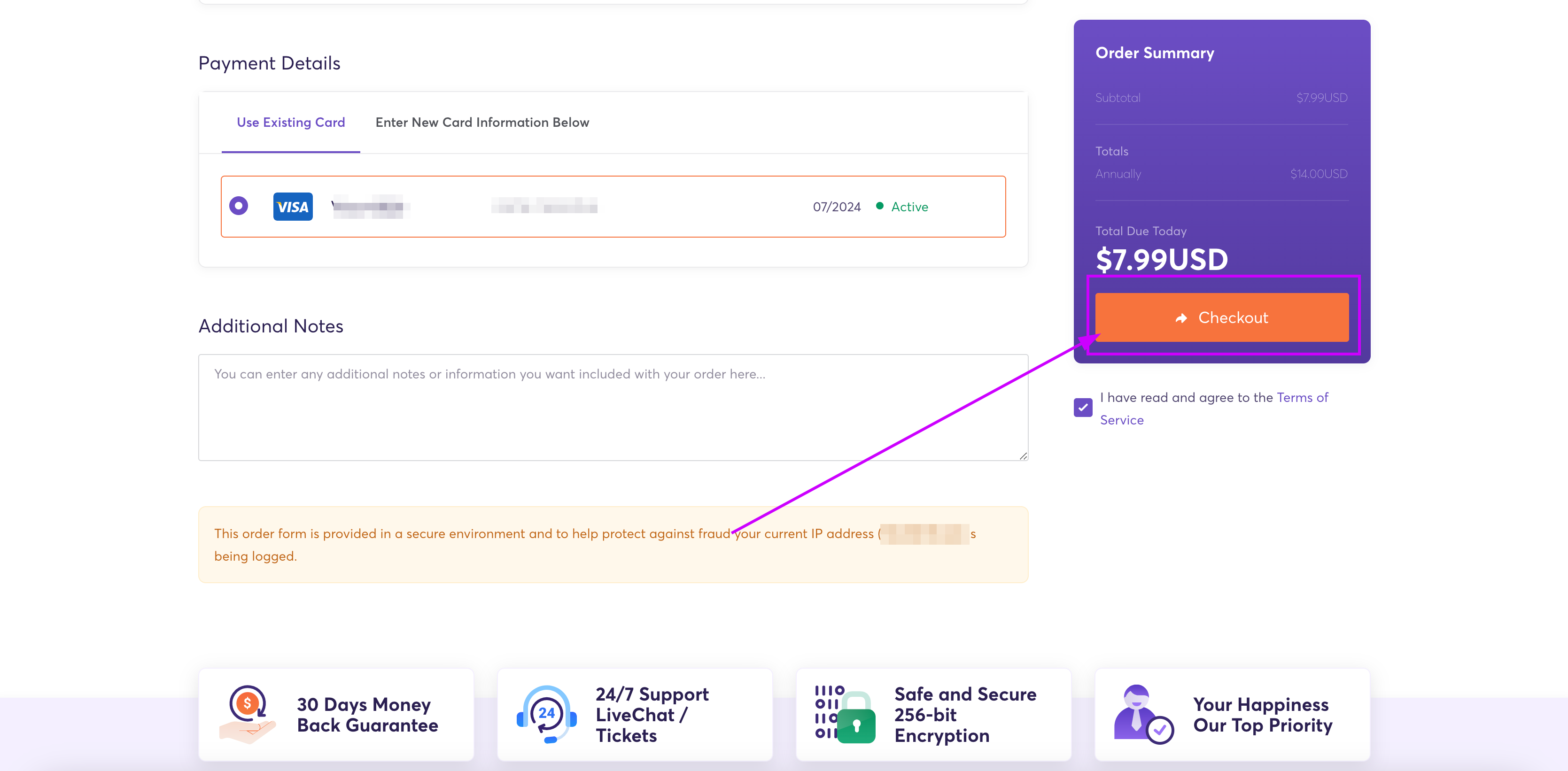 ---
Conclusion
Purchasing a domain name from ElySpace.com is a straightforward process, designed to be user-friendly and efficient. With a wide range of services and add-ons, ElySpace caters to both individual and business needs, making it a one-stop solution for all your web hosting and domain registration requirements.
For any further queries or support, feel free to reach out to our customer service team who are always ready to assist you. Thank you for choosing ElySpace.com, and we look forward to being a part of your online journey.